Steps to Submit an Offer

1.  Make an offer
If you have received an offer email from us, click on the link provided in the offer email
If you have not received an offer email, you may check your eligibility by entering:

 Airline Booking Reference and 
 Last Name/Surname in the Check Your Eligibility box.

You will be directed to our offer page if you are eligible.
Use the price slider to choose your offer price.
2.  Enter Payment Details
Enter your credit card details to enable payment upon successful upgrade. No charges will be applied unless the upgrade offer is successful.
3.  Review and Submit
Ensure that all details are correct before submitting your offer.
You will be notified by Malaysia Airlines whether your upgrade offer is accepted 48 hours before your flight departure.
Upon successful upgrade, you will be provided with a new ticket and your offer price will be charged to your credit card.
Find out more on MHupgrade Terms and Conditions and Frequently Asked Questions.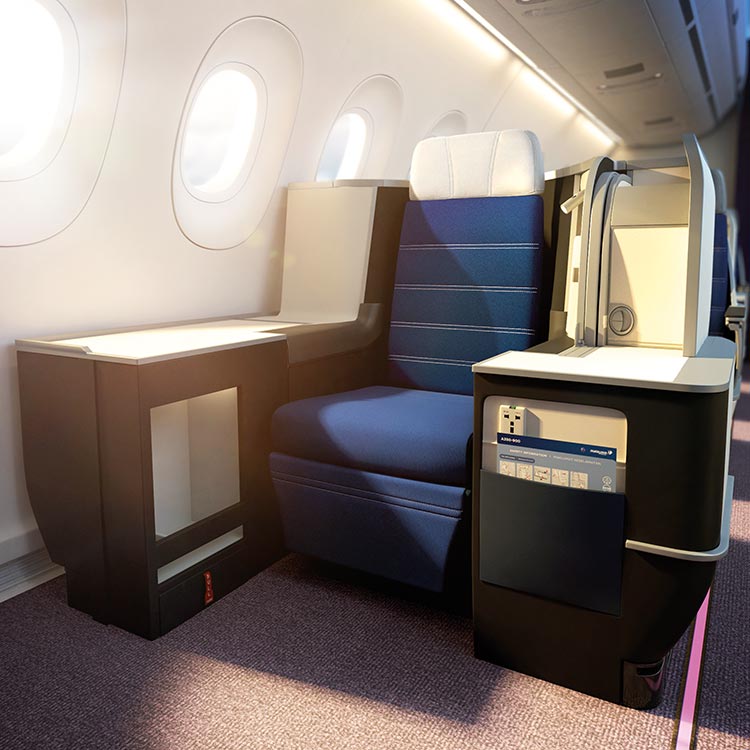 Last Minute Upgrade
Early for your flight? Get a Business Class seat with last minute upgrade. Enjoy more space, privacy and comfort for your next journey.
Enhance your travels with Last Minute Upgrade
Clock
Upgrade within 3 hours before departure
Bag and scale
Upgrade can be purchased at Excess Baggage counter C1
Ticket counter
Find out more about Last Minute Upgrade at our ticket counters
Baggage
Additional 10kg Baggage
Lounge
Free Lounge Access (where applicable)
Passengers
Free Priority boarding and baggage
Please note that products and services offered in the upgraded class may vary according to aircraft type and configuration. Aircraft type may also be subjected to last minute changes due to operational requirements.
Malaysia Airlines will only provide Economy Class meal to passenger who made Last Minute Upgrade purchase.